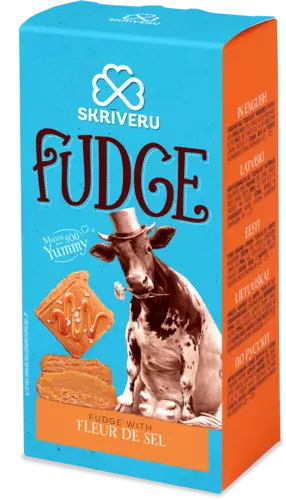 Fudge with salt "Fleur de sel" 120g
120g
Did you know that eating sweets makes you 84% happier? 😊
Why would you choose something that isn't handmade, that isn't GMO free or that isn't made with love??

If you can choose us - our products are handmade, GMO free and definitely made with love!?

Order our delicious version of fudge right now and start to feel the sugary happiness right away!??

✅Organic cow's milk from the Latvian countryside
✅Fleur de sel known as an exclusive French pastry salt a.k.a. "the caviar of salt''
✅Latvian sweet cream butter